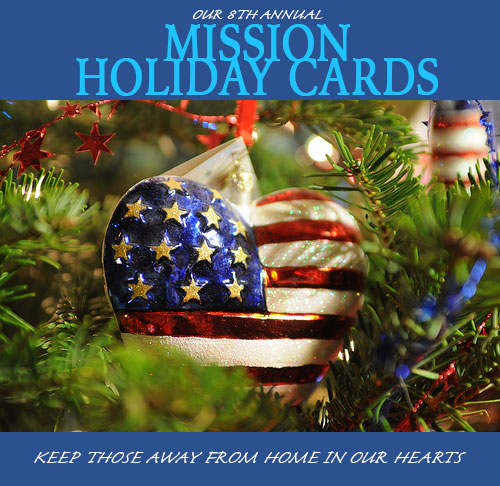 This year, more than ever, Service Members need our love and support. Send holiday cheer overseas this holiday season!
Send 500,000 Cards by December 15, 2020

Raise $80,000 by December 1, 2020
Learn More
Donate
Show love and gratitude in simple ways to those who serve
We work with schools, religious organizations, seniors, veteran's organizations, corporations, businesses, and other caring communities to collect, assemble, and mail cards and packages to military personnel deployed across the globe.  Heartillery Group has sent over four million cards and 10,000 care packages since its inception in 2013.
Heartillery Group was created by Emily Spencer, whose husband Scott was deployed to Afghanistan three months after their wedding. What began as a simple family act of support and connection has blossomed into an ongoing global campaign with the goal of ensuring no service member feels alone or unappreciated. 
More about us
Changing the lives of soldiers one card at a time
Mission Completed!
Operation Can-Do was established to lift the morale of active duty service members who are away from their friends and family during the COVID-19 pandemic. With your help, we packed, shipped, and delivered more than 400,000 cards to service members serving in the states and overseas.
Thank You!
 The number of women and men currently serving according to the Defense Deptartment
United States & The Americas