Sponsor a Military Family
In Need
Many military families struggle with hardship and sorrow beyond the ordinary – especially during the holidays.
Heartillery Group and Blue Star Families are answering the call by leading Military Santa to supply holiday meals and gifts to these families in need.
We want to take the stress and worry out of the holiday season for military families who may be dealing with issues such as a deployed parent, illness or death
Emily Spencer, Heartillery Group Founder & CEO
Goals
Provide 50 families with holiday meals and gifts
Raise $5,000 to help subsidize the purchase of gifts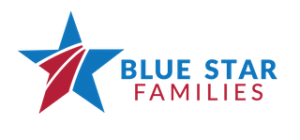 How It Works
Blue Star Families identifies military families in need. Each family provides a list of items they would like to receive.
Heartillery matches these families up with sponsors to purchase the items – that's where you come in!
Become a Family Sponsor
Complete the Sign Up form to become a Family Sponsor.  We'll match you up with a family
in need and provide instructions on how to purchase their list of requested items via Amazon
Sign Up!
Donate to Help Purchase Items
If you prefer, you may simply make a donation and we will use your contribution to purchase items.