And The Winner Is…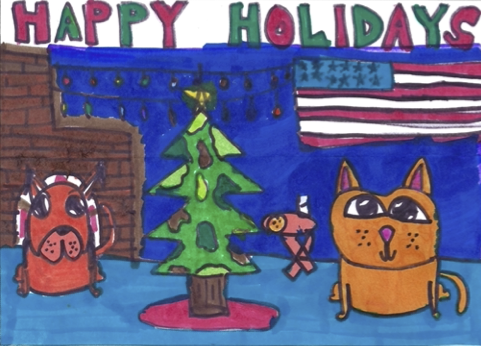 Title Camo Christmas Tree
Artist Claire Mallay, age 9, Massachusetts
Why Showing Love & Gratitude for those who serve is important Because they work really hard – they deserve our love. They are also very brave.
Design Story Camouflage Christmas tree with animals waiting for Santa with cookies and milk
About Christmas In July and Mission Holiday Cards 2021
Christmas in July is a fundraiser and design contest to select the official holiday card cover art for Mission Holiday Cards 2021 – our flagship annual initiative to send holiday cards to those who serve. Our 9th annual Mission Holiday Cards 2021 will be our biggest ever with more than 1 million cards expected to be sent from Halloween to New Years.
Each US Postal Service box we send contains approximately 350 cards and costs Heartillery $18.45 to ship. Proceeds from the holiday card sales will help cover some of these costs.
Holiday card packs featuring the winning design will be available as a gift to donors starting September to January 2022 through the Mission Holiday Cards campaign.
Learn More
Donate Now!
We need your financial contributions, both large and small, to execute Mission Holiday Cards and other urgent initiatives to collect, organize, and mail cards. Each US Postal Service box contains ~350 cards and costs $18.45 to ship to those who serve.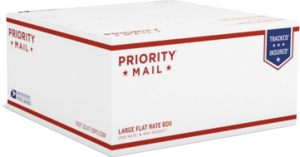 Please consider a donation of $20 or more to cover the box cost of mailing 350 cards. Thank you for your support!